Youth in Action
Share. Lead. Change.
Where youth share their stories, practice leadership, and create change in their communities.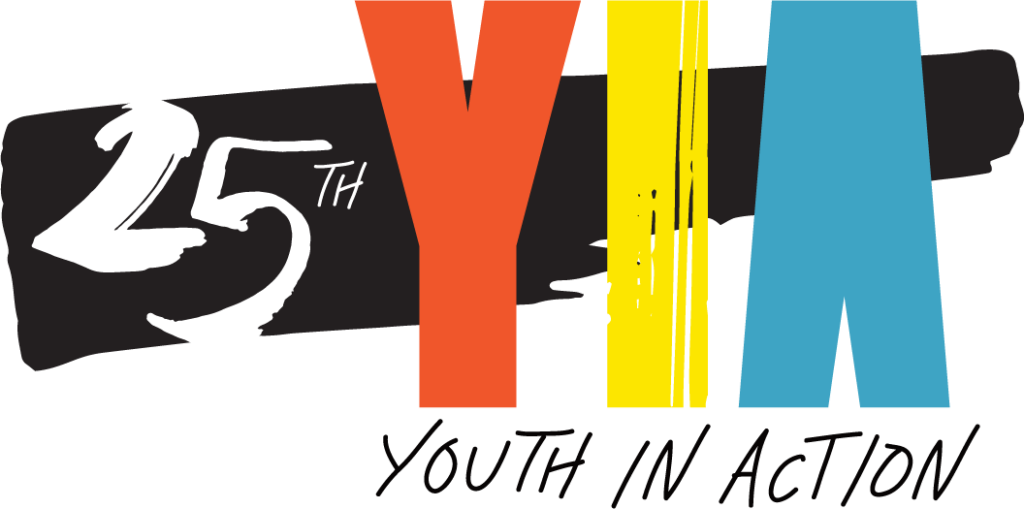 Join us Thursday, October 20th 6-9pm at Farm Fresh RI, as we celebrate 25 years of empowering young change makers.
This will be our biggest party yet, with food, drinks, music, performances, and most importantly 200+ members of our YIA fam! We look forward to releasing a special 25th Anniversary Report, highlighting our history and uplifting the work of our alumni and community partners. We can't wait to see you there!
Our Work
We create opportunities for youth to become agents of change through transformative youth leadership programming. We create brave spaces for youth to bring their cultures, values, identities, and truths and then build the skills and tools to name and address equity issues in their communities. Through their leadership, Youth In Action works to create more caring and fair public institutions and systems.
After School Programming
Youth-Led Workshops, Talks, and Exhibits
Schools in Action: In-School Programming
Our Philosophy
At YIA we offer the notion of "best selves" and a deep commitment to intergenerational collaboration. We believe that youth and adults can learn from each other and work together to address issues within our communities. At YIA, adults serve in the role of mentorship and allyship, amplifying the voices of youth and collaboratively cultivating a space for genuine, sustainable youth-led work.
Workshops in Action
YIA youth travel across the New England Region facilitating workshops on identity, power structures, undoing racism, student activism, and more.